For thousands of years people have looked to the skies
and wondered what it would be like to take flight.
Have you?
It would be my honor and pleasure to bring your dream to life.
There is no better place in the world than right here
in the San Francisco Bay Area, with ideal weather
and beautiful scenery, to learn to become a pilot
or go for an aerial tour.
If flying has ever been your dream,
you owe it to yourself to try it at least once.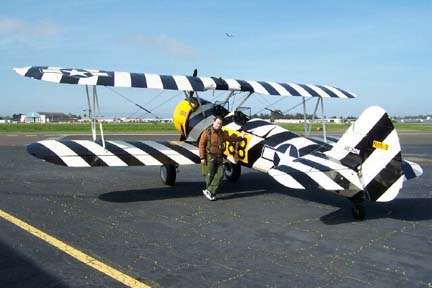 Phone: (650) 224-8384
---
© 2006. Ken Hirsch -- All rights reserved.
URL this site: http://www.KenHirsch.com
You are visitor number [an error occurred while processing this directive]
Site created by Cyberstars.com